Our Pregnancy Yoga sessions are perfect for mums who want to practice yoga, dedicate some time to bonding with bump, ease pregnancy aches and pains and enjoy some relaxation time.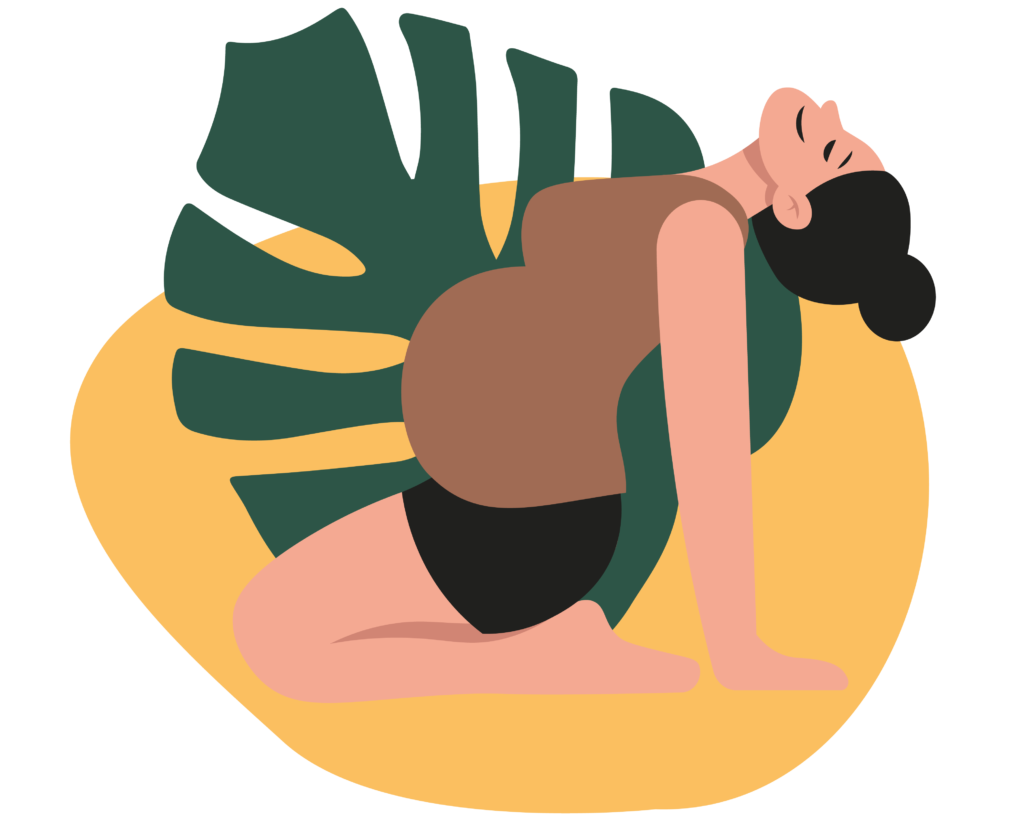 Pregnancy yoga sessions are full yoga sessions specifically designed with pregnant ladies bodies, aches & pains and needs in mind and therefore the sessions are suitable for complete beginners and advanced yogis alike. Advanced yogis may find sessions are more gentle than you are used to but there will always be options to take postures further should you feel able.
£10 per session
Book Now
Our class leaders are fully trained in pregnancy yoga and all things pregnancy anatomy and therefore all sessions can be tailored to the people in attendance with adaptions/alternatives able to be given to allow for most common pregnancy conditions such as pelvic girdle pain and carpal tunnel to not get in the way of your session.
All sessions are held in our own studio which is warm, welcoming and cosy.Perfect for relaxing.
We want our sessions to truly feel like a luxury hour where you can dedicate some time to you and your baby and will provide everything you need to ensure your complete comfort. Each person will be provided with a yoga mat, blanket, yoga bolster, blocks, yoga strap and birth balls (when needed for the session).
Our sessions include:
A lovely pregnancy yoga session
Breathing exercises
Min 10 min savasanna (relaxation)
Time for tea, coffee & a chat
A welcome pack on your first visit
Loyalty card; attend 7 sessions and get your 8th free
Early access to any birth preparation workshops
£5 off a baby course with us once little on arrives
Example Second Trimester Flow
This course is suitable from 12 weeks through to as late as you feel comfortable and your body allows.
We hope that pregnancy yoga will become an important part of your pregnancy journey and that you will join us weekly until your little one arrives!
£10 per session
Book Now