We are super pleased to say that our Christmas sessions are back! These were our most popular sessions last year & after over 140 Halloween tickets sold in less than an hour I have a feeling Christmas might be just as crazy!
As we have our own venue this year we are able to offer not only 1 but 4 different styles of session so that there is something suited to all ages.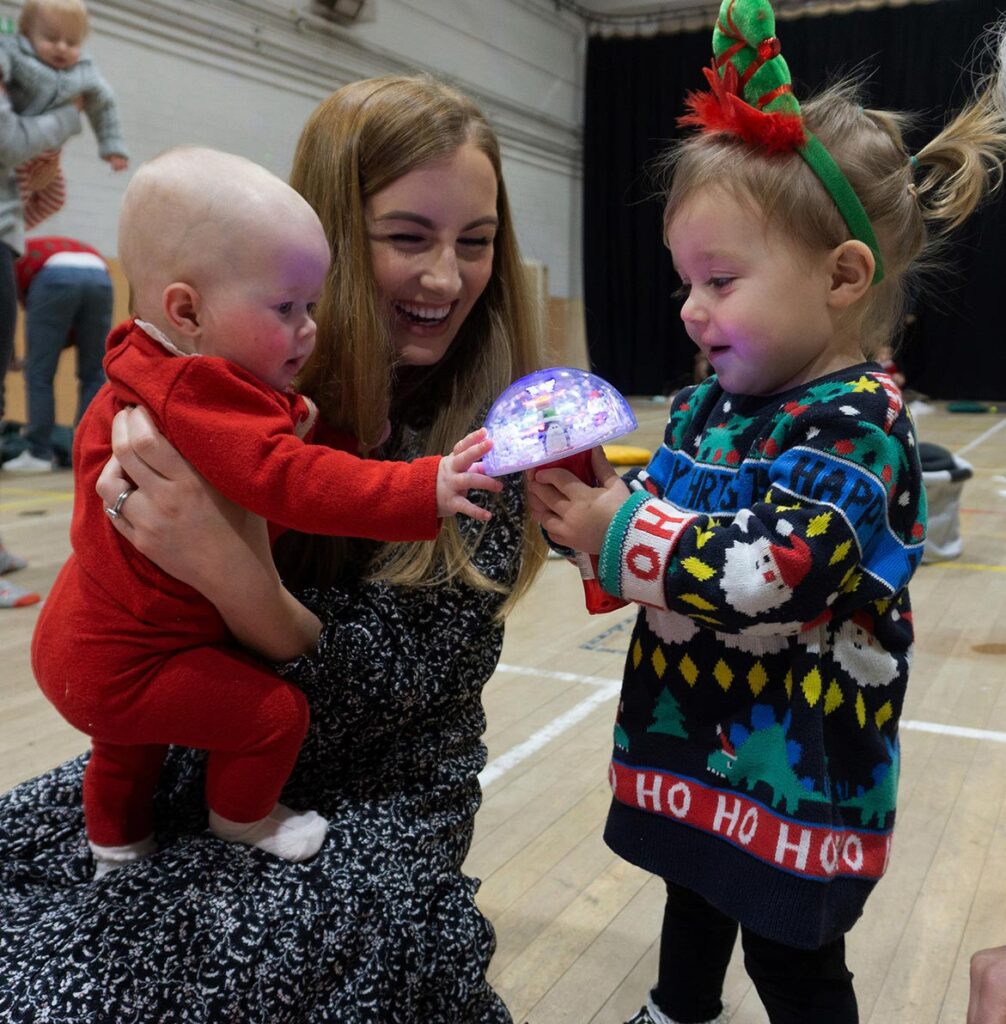 Priority tickets go on sale on Thursday 6th October with any remaining tickets opening up for general booking on Monday 10th October. To go on the priority list just drop me a message or email.
Weekend sessions are extremely limited but extremely sought after and therefore if you do not need a weekend session I would be super grateful if you could aim for one of our many weekday sessions 🥰
To help you decide what session you want prior to tickets going on sale all of the details can be found below!!
My First Christmas
6 weeks to 12 months
75 mins – £16 (+ £2 for any siblings attending who want to receive gift)
This is the cutest session ever! It is aimed at 6 weeks to 12 months and is all about celebrating babies first Christmas. We will have a Christmas themed story massage, baby yoga, sensory play, lots of photo opportunities, crafts & keepsakes to remember the day. We also have some super gorgeous personalised gifts.
Part of the session will be guided and part free play to explore and have refreshments.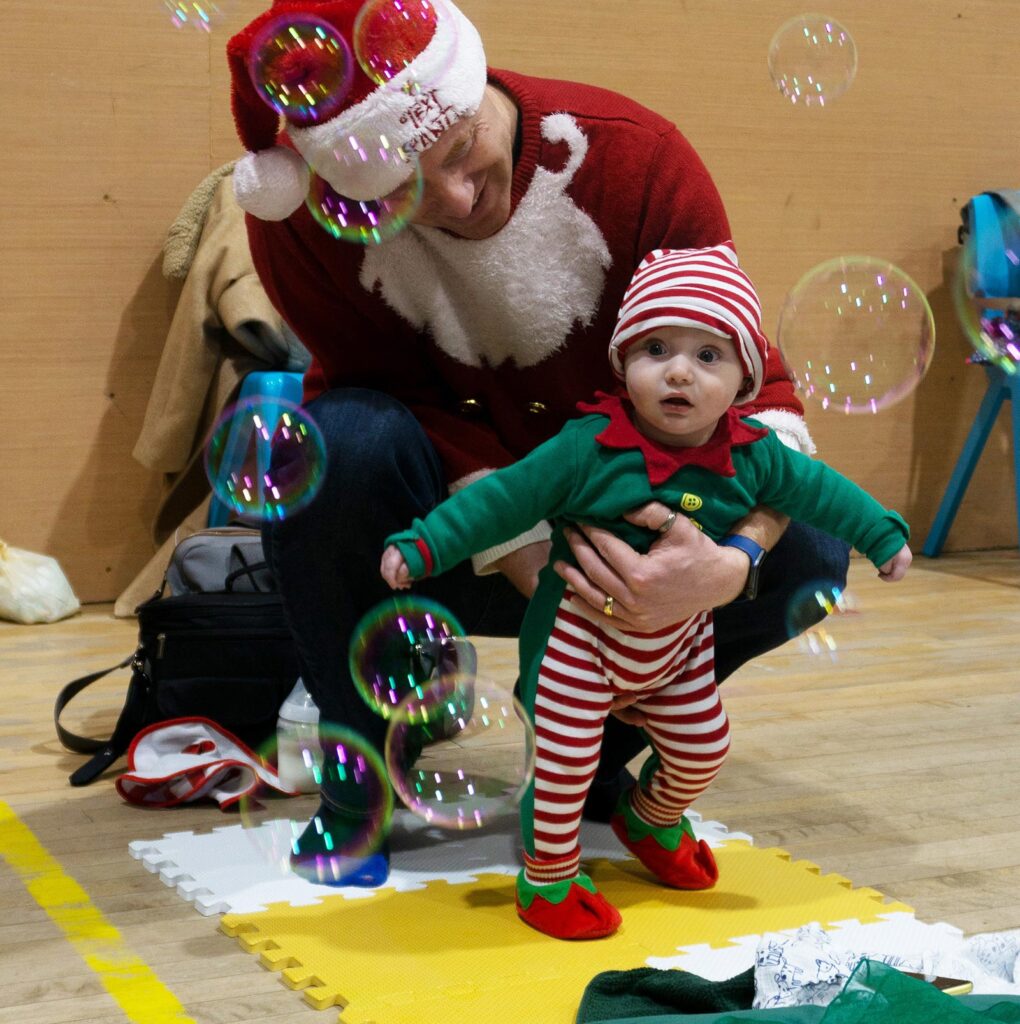 We want this to be a family event so encourage siblings, partners, grandparents to come along and join in the fun. There is an option to pay £2 to receive a gift and crafts for any siblings who attend.
Sessions will be as follows if you want to plan ahead with friends:
Thursday 8th December
Friday 9th December
Saturday 10th December

9.30am
11.30am
1.30pm
3.30pm
Miracle on St Mary's Street – Stay & Play
3 months to 6 years
90 mins – £12 (+ £2 for each additional sibling)
This session is our Christmas themed Stay & Play featuring themed role play, lots of crafts, sensory play, disco, lots of fancy dress, photo opportunities and more. All children attending will receive a gift and lots of refreshments.
This session is aimed at our more active little ones but we will have our baby zone as always so could be the perfect family event if you have a baby but would prefer to attend a session aimed at your older child.
This is a free flow play session with a few small guided sections such as action songs & parachute.
Again we want this to be a family event so encourage the whole family to come along!
Sessions will be as follows if you want to plan ahead with friends:
Sunday 11th December
Monday 12th December
Tuesday 13th December
Sparkle & Shine Christmas Crafts
No age restrictions
75 mins – £8 (+£2 for each additional sibling)
I am super excited for our Christmas crafts sessions! These sessions will be free flow craft sessions jam packed with loads of festive craft activities (10+) including make your own reindeer food, Christmas snack & loads more! We will also have a Christmas story whilst enjoying a hot chocolate!
There will be no age restrictions on these session but for those with little ones please note this will be a purely craft based session with no other toys set up other than our reading zone!
These sessions will take place during the school holidays on:
Little Yogi Stars
18 month – 6 years
60 mins – £8 (+£2 for each additional sibling)
This is Little Yogis Christmas yoga session! This will feature a super fun themed yoga story, yoga songs/games & craft activity.
This is a fully guided session. All attendees will receive a themed sensory kit to take home.
Session will take place on:
I am so excited for these sessions and cannot wait to see lots of old & new faces! Please embrace the festive theme & just get ready to have lots of fun!
If you have any questions at all just message me!
Amy xx